French Melodic Death metallers Aephanemer have revealed the official video for the song 'Unstoppable', taken from the band's much anticipated debut album 'Memento Mori'. This video is the very first one the band has made and it was shot by director Cédric Gleyal of Uriprod Video.
[gdlr_video url="https://www.youtube.com/watch?v=s-TJsE6M3_I&feature=youtu.be" ]
'Memento Mori' will be released via Primeval Records on September 16th, 2016. On this special occasion, Aephanemer had the honor of collaborating with Niklas Sundin (Dark Tranquillity) who designed the album artwork and Maciej Dawidek (Widek) who took over the audio production. Pre-orders are available here and here.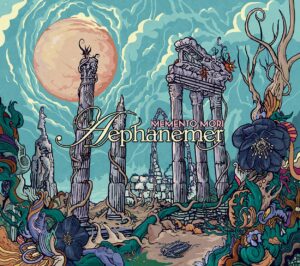 'Memento Mori' tracklist:
01. Unstoppable
02. Sisyphus' Bliss
03. Hellebore
04. The Oathsworn
05. Ghosts
06. Rage and Forgiveness
07. The Call Of The Wild
08. Crows
09. Memento Mori
10. Gilgamesh
You can listen to the song "The Call Of The Wild" here.
The quartet broke into the metal scene with their debut EP 'Know Thyself' in 2014. Integrating musical elements from scandinavian melodic death metal, slavic traditional music and classical symphonies, Aephanemer brought some freshness to the modern metal scene and generated significant expectation from their newly formed and quickly growing fanbase.
Aephanemer is now planning a national and European tour for November 2016.