Computer Mind is a exciting new musical project created by writer/bassist Mike van den Heuvel that brings you a Progressive Rock/Metal opera with a message about autism. On the project's first album, named "The Aspie Project" you will get to listen to Marcela Bovio (Stream of Passion), Damian Wilson (Threshold/Star One), Marjan Welman (Autumn) and Wilmer Waarbroek plus special guest star Arjen Anthony Lucassen (Ayreon).
The first video released by Computer Mind is for the song "Divorce" , one of the most emotional songs of the album, which features the singers Marcela Bovio and Damian Wilson. You can check it out below.
[gdlr_video url="https://www.youtube.com/watch?v=6aHoNwyhpJc" ]
"The Aspie Project" hopes to change the listener's perspective on autism by taking the listener on a heart wrenching journey through the often chaotic inner world of a person with Asperger and their friends and family who struggle to understand them.  From the devastating diagnosis (Childhood) to the failed marriage of helpless parents (Divorce); from the difficulty of making friends to the complications of maintaining a love life (Relationship), the tale ends with an encouraging insight: being an 'aspie' doesn't have to be bad (Gift Disguised as a Dilemma).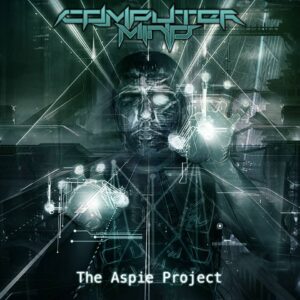 The release of the album is being crowdfunded on Indiegogo and if you decide to support it you may get some very nice perks in return.