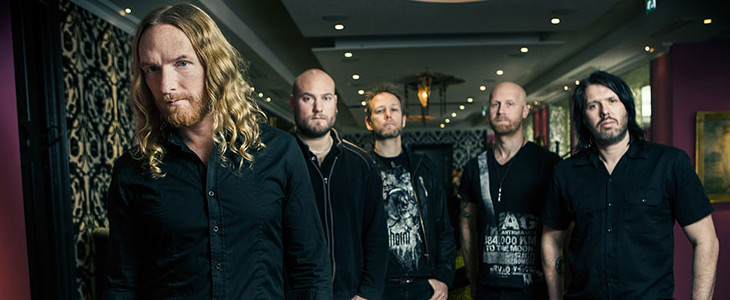 Dark Tranquillity: "The Science Of Noise" Video
Two years after releasing their tenth studio album "Construct" (2013), the Swedish metal band Dark Tranquillity unveil the video for the song "The Science of Noise". This video was created by Cabin Fever Media and is based on live footage shot during the band's tour last year by Ivan Demichev, Nikolas Pegler, Nuno Torres and Jorge Pina.
Dark Tranquillity has recently announced that they are working on new material for their upcoming album, but until its release, let's enjoy this new video:
Dark Tranquillity comments: 
The festival season has just started, which is a good reason to release our very live based video clip for "The Science of Noise". The bulk of the material was shot during last year's 'World Construct' tour, but, for various reasons, the video wasn't completed until now.
Summer festivals 2015:
21.06.2015 Hellfest, Clisson, France
30.06.2015 Wacken Open Air, Wacken, Germany
02.08.2015 Rock Off Festival, Istanbul, Turkey
08.08.2015 Jalometalli, Oulu, Finland
09.08.2015 Sylak Open Air, Saint Maurice De Gourdans, France
14.08.2015 Summerbreeze, Dinkelsbuehl, Germany
29.08.2015 Moscow Metal Meeting, Moscow, Russia
10.10.2015 Loud Park festival, Tokyo, Japan