On this episode…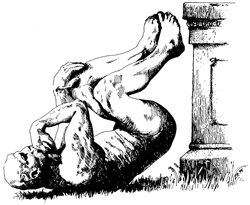 The second part is here!
The Ig Nobel Prizes honor achievements that make people LAUGH, then THINK.
Like in previous years we cover the ceremony and winners of each category.
The 30th First Annual Ig Nobel Prize ceremony happened on September 17, 2020. Because of the Covid-19 epidemic, this year's ceremony was held entirely online.
The coverage of the award winners will be done in 2 parts, today presenting you the first part.
But we're not alone…
We have a special guest: Daniel Patrick Cohen.
Daniel Patrick Cohen is a British musician and teacher based in Romania with a range of musical interests, including film music, hip hop and electronic music.
Daniel produced a 90-minute score for Alfred Hitchcock's first silent feature film The Pleasure Garden, which premiered at Wilton's Music Hall in London before being performed again around the world, including one particularly special performance on Copcabana beach at Rio Film Festival.
In early 2015, Daniel released a concept album entitled The Passenger after the Michelangelo Antonioni film of the same name. An inspiration for the album was a quote from filmmaker David Lynch. On hearing Barry Adamson's Oedipus Schmoedipus for the first time, Lynch reportedly described it as being 'like hearing Hitch[cock]'s films in your head'.
Links:
Let us know your opinion about the Ig Nobel Prizes!
Don't forget to subscribe!