For everyone looking forward to the new Kamelot album, curious about Tommy's evolution within the band and what impact will that have on the new compositions, look no further. This week Kamelot released the lyric video for the song "Veil of Elysium", taken from their upcoming album called Haven, and you have the chance to watch it right here.
[gdlr_video url="https://www.youtube.com/watch?v=JEch2Zdq7b0″ ]
Haven will be released worldwide (excluding Asia) via Nuclear Blast on 5th of May for North America and 8th of May for the rest of the world. This album will feature artists like Alissa White-Gluz (Arch Enemy), Troy Donockley (Nightwish) and Charlotte Wessels (Delain).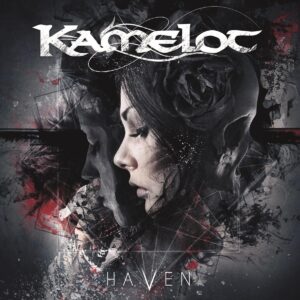 Here is the tracklist of Haven:
Fallen Star
Insomnia
Citizen Zero
Veil Of Elysium
Under Grey Skies
My Therapy
Ecclesia
End Of Innocence
Beautiful Apocalypse
Liar Liar (Wasteland Monarchy)
Here's To The Fall
Revolution
Haven