Enter the Kibbles…
Rabbit Hole Kibble is a new way for our podcast to deliver bites of information to take you Down the Rabbit Hole!
The Kibbles will appear in between the publication of a full episodes.
On this kibble…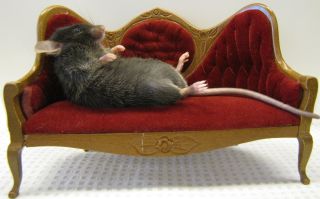 It's well known that exercise can sharpen the mind and bring many other health benefits. People and mice who work out do better on cognitive tests and elderly people who are physically active reduce their risk of dementia. In a new surprising finding, researchers report that blood from a mouse that exercises regularly can improve the brain of a "couch potato" mouse.
Links:
Don't forget to subscribe and share your comments!