The Romanian folk black metal band Negură Bunget has released the first video to promote their upcoming album named "Tău", which will be the first part of a planned trilogy. The new video is for the opening track "Nametenie" and was directed by Daniel Dorobantu. Listen to the album version of  "Nametenie", watch the video and don't hesitate to share your opinions with us!
[gdlr_video url="https://www.youtube.com/watch?v=yG6BcesgOW0″ ]
Negru talks about the album trilogy concept: [gdlr_quote align="center" ]We came up with the trilogy concept, which explores the Transilvanian concept not only through music and lyrics, but also visually. The first part of the trilogy focuses on the natural elements, by exploring some symbolic places. The second part of the trilogy will focus on the human element, on the traditions, practices and beliefs that shaped the spiritual horizon of the people living on these lands. Finally, the third and final part will focus on the idea and concept that made those lands immortal. Each part is quite different, but put all together should offer a pretty detailed view.[/gdlr_quote]
Read the full interview with Negru on Ave Noctum website.
"Tău" will be released via Prophecy Productions on 27th of February. Check out below the great album cover artwork and the tracklist.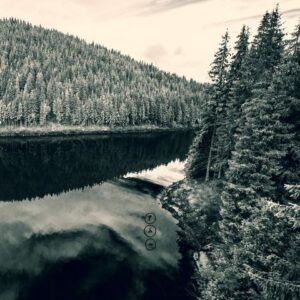 Tracklist:
Nametenie
Izbucul Galbenei
La Hotaru Cu Cinci Culmi
Curgerea Muntelui
Tarim Vilhovnicesc
Impodobeala Timpului
Picur Viu Foc
Schimniceste