Nightwish: Announcing New Single
The Finnish band has some exciting news for their fans: they will release a new single called Élan on February 13, 2015 via Nuclear Blast. Nightwish has been recording their new album in London and now their are preparing to add the last touches on the songs before releasing the album in spring 2015.
Walt Whitman quote: 
Oh, while I live to be the ruler of life, Not a slave
To meet life as a powerful conqueror, and nothing exterior to me will ever take command of me.
Tuomas Holopainen comments:
This beautiful quote from my hero Uncle Walt was the starting point for writing Élan. The underlying theme of the song is nothing less than the meaning of life, which can be something different for all of us. It's important to surrender yourself to the occasional 'free fall' and not to fear the path less travelled by. Élan is a wonderful teaser for the full-length album, giving out a little taste, but revealing very little of the actual Journey of Grandeur to come…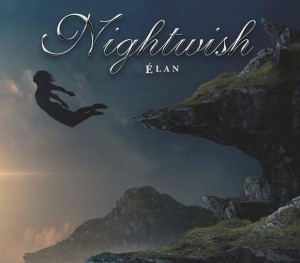 Élan tracklist:
CD:
01. Élan (album version)
02. Élan (radio edit)
03. Élan (alternate version)
04. Sagan (non-album bonus track)
Vinyl:
Side A:
01. Élan (album version)
02. Élan (radio edit)
Side B
01. Élan (alternate version)
02. Sagan (non-album bonus track)