Opeth will celebrate their 25 years anniversary as a band next year and they have announced a very special event named "An Evening With Opeth", that wil take place at the legendary London Palladium on the 18th of October 2015. What makes this event unique is that the band will be playing the entire Ghost Reveries album plus a set of their classic songs.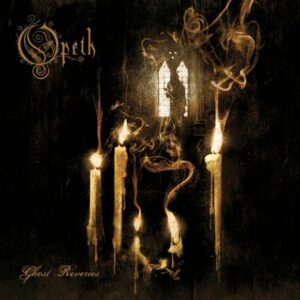 Mikael Åkerfeldt made the following statement: [gdlr_quote align="center" ]The forces that be put up a very mystical and subtle little advert on the so called internet. Yes, we will celebrate 25 years of being Opeth in 2015 and this is reason enough to gather up the forces and play. For you. At the Palladium in London. Not sure if they have a dress-code there, as it is a posh little place. Do we care? No we don't. It will be a pretty unique evening I reckon, hopefully free of technical difficulties. No thanks to Baal! With that said, we are a live band in the true sense of the word and you can never be certain. Regardless it will be a blast and I strongly advise you to think about attending. But don't think for too long. It might cost you your seat! We're currently on tour (Hey! Thanks European progrockdeathmetalheads! You are absolutely fantastic and we love you!) and I'm being called for, so gotta dash. Ta-ta![/gdlr_quote]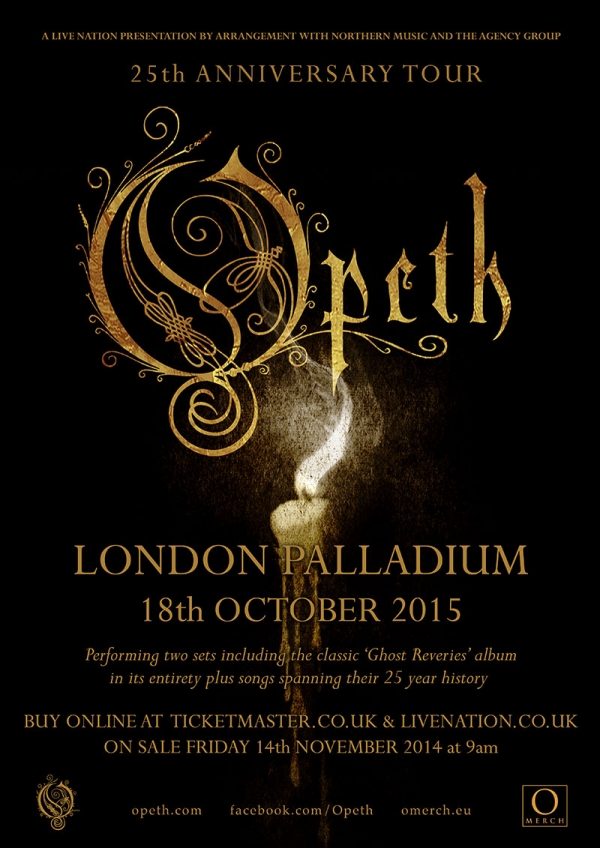 Tickets go on general sale at 9:00 am, Friday 14th November and will be available here, with a pre-sale set for 9:00 am, Thursday 13th. A very limited amount of VIP upgrades, priced at £150 will also be available on pre-sale which allow early entry into the venue, a 20 minute 'meet n' greet' with the band, a commemorative VIP laminate pass, a gift box containing 3 hand engraved, show-exclusive Opeth red wine glasses (exclusive to VIPs of this show only), a tour poster printed on canvas (also exclusive to VIPs of this show only) and your choice of t-shirt from the merch booth.