The Polish progressive metal band Riverside has just released the first song and lyric video taken from the long-awaited album they're going to release this autumn: "Love, Fear and the Time Machine". The song is called "Discard Your Fear" and you can listen to it below:
[gdlr_video url="https://www.youtube.com/watch?v=Vc4MSBVLF2c" ]
Mariusz Duda talks about the concept: [gdlr_quote align="center" ]On the new album I wanted to combine the 70's and the 80's. The 80's were a decade of musical growing up for me. I remember being enchanted by music deep with bass, chorus and all kinds of reverb. 'Discard Your Fear' is a good example of this flow. The lyrics are about the most popular kind of fear that touches most of us – the fear of the unknown.[/gdlr_quote]
The stunning cover artwork of Riverside's 6th studio album was created by their longtime design-partner Travis Smith / Seempieces (Katatonia, Opeth, Nevermore, etc.)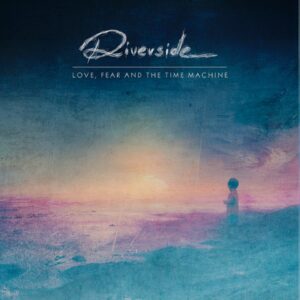 "Love, Fear and the Time Machine" will be released on 4th of September 2015 via Inside Out Music and Mystic Production. The album will be available with a bonus musical package entitled Day Session, described as the "brighter companion of the Night Session" that accompanied Shrine.
"Love, Fear and the Time Machine" tracklist:
Lost (Why Should I Be Frightened By a Hat?)
Under the Pillow
#‎Addicted‬
Caterpillar and the Barbed Wire
Saturate Me
Afloat
Discard Your Fear
Towards the Blue Horizon
Time Travellers
Found (The Unexpected Flaw of Searching)