The Gentle Storm: Release Album Cover
The interesting musical project called The Gentle Storm, created by Arjen Lucassen and Anneke van Giersbergen, has recently released the cover for the upcoming album and with it the title. The artwork for The Diary was done by the talented Alexandra V. Bach and you can find it below.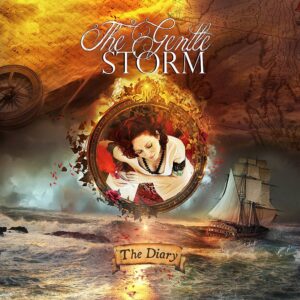 Arjen said about the cover: 
I loved the front cover of the last Stream Of Passion album, so I tracked down the cover artist, Alexandra V. Bach. I sent her some samples of the The Gentle Storm music, and explained the album concept. She made a moodboard that captured the feel of the story and the music. We then gave her the go-ahead to design the cover. She did an amazing job that exceeded our expectations: Alexandra's cover art represents The Gentle Storm perfectly!