We're happy to share with you this new video from The Gentle Storm for the song "The Heart of Amsterdam", the second one we get to listen from the album "The Diary". In this video we get to see Anneke and Arjen performing along with the band that helped them record this album and will join them soon in their european tour; we also get to listen to the talented Marcela Bovio (Stream of Passion) on the backing vocals.
[gdlr_video url="https://www.youtube.com/watch?v=2q2Wx5H6wkg" ]
Anneke talks about the video: [gdlr_quote align="center" ]The song is a tribute to the city of Amsterdam, the home town of the story's leading character Susanne. Seventeenth-century Amsterdam was a center of shipping, shipbuilding, and trade. Amsterdam flourished, and a wonderful city was the result. We shot the video in the center of Amsterdam. It was freezing cold and I couldn't move my fingers anymore during the last shots, but it was all worth it. I love how the video turned out![/gdlr_quote]
The Gentle Storm live band:  Marcela Bovio, Ed Warby, Joost van den Broek, Johan van Stratum, Merel Bechtold and Ferry Duijsens.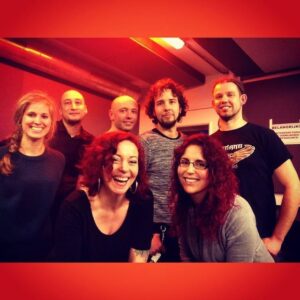 The album "The Diary" will be released at the end of March, on 27th, and can be pre-ordered in various formats on this locations: Anneke's webstore, Arjen's webstore, InsideOut Music.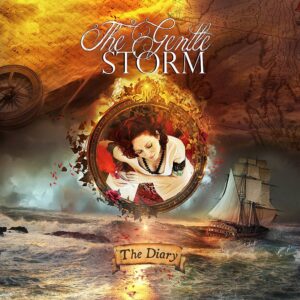 If you have the chance to see The Gentle Storm live don't hesitate to do it, their shows are wonderful and you may get their special tour CD which includes 5 songs recorded by Anneke and Arjen especially for this tour.
Here are the tourdates:
Mar 26 Melkweg Amsterdam, Netherlands
Mar 28 ROCK ITtervoort Ittervoort, Netherlands
Apr 03 Hedon Zwolle, Netherlands
Apr 05 Paaspop Schijndel, Netherlands
Apr 11 Paard van Troje Den Haag, Netherlands
Apr 15 Colos-Saal Aschaffenburg, Germany
Apr 16 Zentrum Altenberg Oberhausen, Germany
Apr 22 Divan Du Monde Paris, France
Apr 23 THE GARAGE London, United Kingdom
Apr 24 The Musician Leicester, United Kingdom
Apr 25 The Roadhouse Manchester, United Kingdom
Apr 26 Prog-Résiste Convention Soignies, Belgium
Jun 19 Dokk'em Open Air Dokkum, Netherlands
Jul 09 Masters Of Rock Vizovice, Czech Republic
Jul 17 Night of the Prog Festival St. Goarshausen, Germany
Jul 30 Wacken Open Air Wacken, Germany
Jul 31 Wacken Open Air Wacken, Germany
Aug 01 Wacken Open Air Wacken, Germany
Oct 17 FemMe Festival Eindhoven, Netherlands