The symphonic metal band Xandria has released 2 days ago a new EP, called "Fire & Ashes", via Napalm Records, the second album featuring the charismatic Dutch vocalist Dianne van Giersbergen. This new record includes 3 brand new compositions, 2 re-makes of all time Xandria favorites "Ravenheart" (Ravenheart, 2004) and "Now & Forever" (India, 2005), plus 2 exclusive cover songs: "Don`t Say A Word" (Sonata Arctica) and "I would do anything for love (but I won't do that)" (Meat Loaf).
The band has produced and shared a new lyric video for the song "Voyage Of The Fallen", the opening track of the EP. Watch it below and let us know what you think of it:
[gdlr_video url="https://www.youtube.com/watch?v=bqYOvBZlA1c" ]
The splendid cover artwork of the EP "Fire & Ashes" was created by the artist Felipe Machado and you can see it here.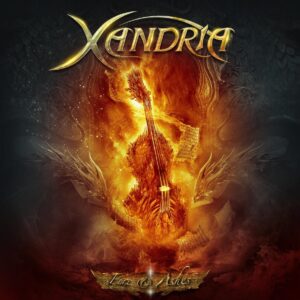 "Fire & Ashes" tracklist:
Voyage Of The Fallen (New Track)
Unembraced (New Track)
In Remembrance (New Track)
Ravenheart (2015 Version)
Now & Forever (2015 Version)
Don't Say A Word (Sonata Arctica Cover)
I Would Do Anything For Love (But I Won't Do That) (Meatloaf Cover)
If you didn't get the chance to listen to samples of the songs featured on this EP then you can do it now on Soundcloud.